God led me to launch the Provoke & Inspire Podcast in 2015.
Since then, we've recorded 227 episodes, interviewed top Christian influencers, and covered every conceivable topic. We launched a private community on Facebook, which has grown to over 1000 members and is a source of support for our regular listeners.
When the world locked down to slow the spread of COVID-19, we started the "Lockdown Livestream," recording ten podcasts in 14 days and providing a space to help our community to navigate these tumultuous times. We interviewed influencers throughout the Christian world (A.R Bernard, Mattie Montgomery, Shane Claiborne, Brian "Head" Welch). We launched a new podcast format featuring the wives of the hosts (Ladies Night!).
This pandemic, while tragic, gives us a chance to reset. In every episode we ask, "What is God saying, what can we learn, and how can we be more effective when this is over?"
This topic has struck a nerve, and our audience has almost doubled in the last few months, reaching thousands of people in over 100 countries!
I desire to live radically for Jesus, as well as inspire others to do the same. This platform has allowed me to pursue both - and I'm very grateful!
Only God knows where this podcast will go next, but it's clear people are hungry to follow Jesus authentically, and we are humbled to play a small part in helping make this happen!
Ben Pierce
Listen to the podcast by searching "Provoke & Inspire" on your streaming service.
Join the Provoke & Inspire Podcast Community on Facebook, and get in on the conversation with the podcast regulars and our listening community.
Raising Up Radical Jesus Followers
The period of time immediately following a decision to surrender to Jesus is so critical in a new believer's life. Steiger is committed to investing in new discipleship relationships, helping people who have said yes to Christ during outreaches or events to grow into strong and thriving Jesus followers - not abandoning them to figure things out on their own.
Last month, we wrote about Steiger Poland's impact on the local club scene and one girl's response to their event. Sasha gave her life to Jesus and wanted to learn more about Him, so she started taking part in the online Bible study that the team began at the start of the pandemic.
Through the weeks that followed, Sasha stayed in touch and kept growing in her faith. With some of the restrictions lifted in Poland, she's now started visiting the home of Steiger missionaries Luke and Ania Greenwood. They are taking advantage of the opportunities that daily life activities offer, to walk with her and encourage her as she gets to know Jesus more intimately!
Denis, a Steiger missionary in Kiev, met Nazar in December during a street outreach. He invited him to come to the team's Bible Study for the Non-Religious, and Nazar quickly became an integral part of the group's community.
Over the next two months, Denis and Nazar developed a deep friendship. Nazar went from being an atheist who did not accept the Bible as truth, to a sincerely believing follower of Christ. Now he is actively preaching the Gospel with Denis and the Steiger City Team in Kiev, and two of his friends have made decisions for Jesus, too!
Denis continues to disciple Nazar through the ups and downs of day-to-day life. His friendship and consistent example encourage Nazar to continue surrendering his life to Jesus, reminding him that he is not alone in life nor in his faith.
The coronavirus cannot stand in the way of fruitful discipleship relationships, and Steiger has seen them growing and thriving in our teams all around the globe - even in the midst of this pandemic!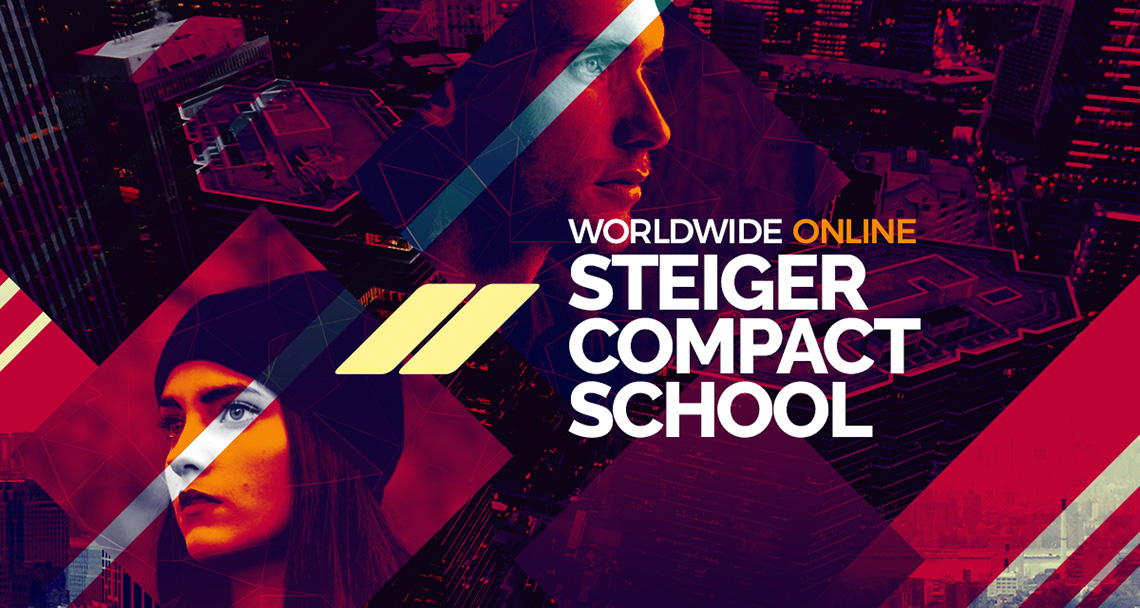 On May 29-31 and June 5-7, we will hold our very first Worldwide Online Steiger Compact School!
This life-changing school will equip you with an in-depth understanding of the Global Youth Culture and teach the Steiger values, principles, and models for relevantly sharing Jesus and making disciples among young people who would not usually walk into a church.
Steiger speakers from around the world will provide teaching and opportunities for discussion that will revolutionize your life. You will worship and pray together with people from countries across the globe, uniting as the international body of Christ!
Our purpose is to inspire you to have a passionate faith in Jesus and to share that with an urban, globalized generation that has often forgotten God. It is also an opportunity to get to know more about Steiger and to become actively involved in missions.
Learn more and sign up for this FREE school (capacity is limited) at: www.steiger.org/compact Language interpretation will be available.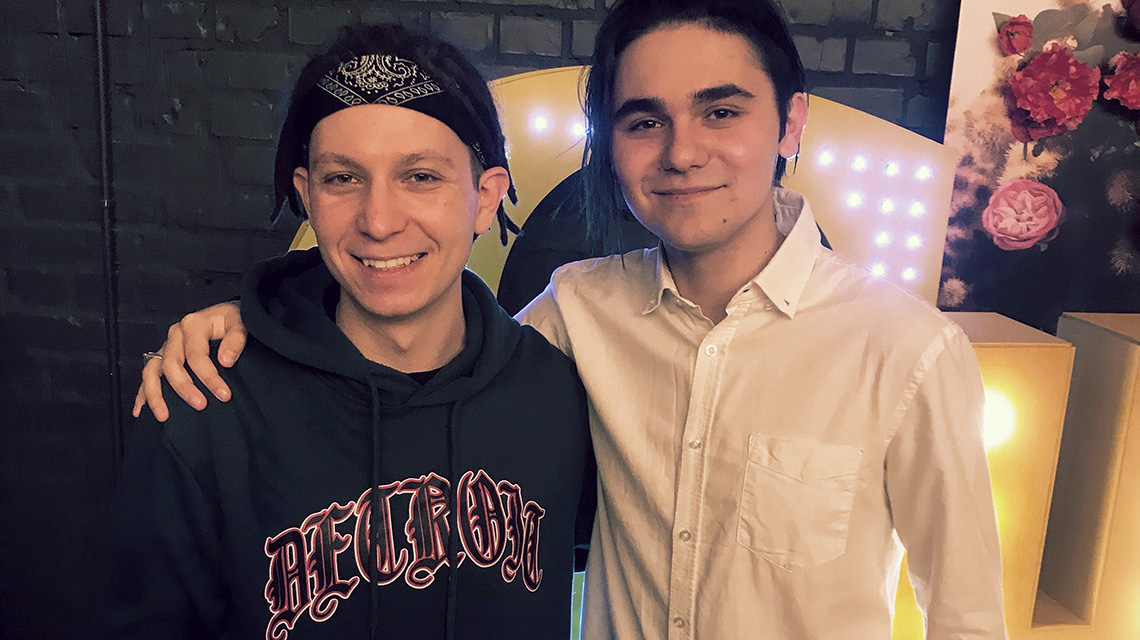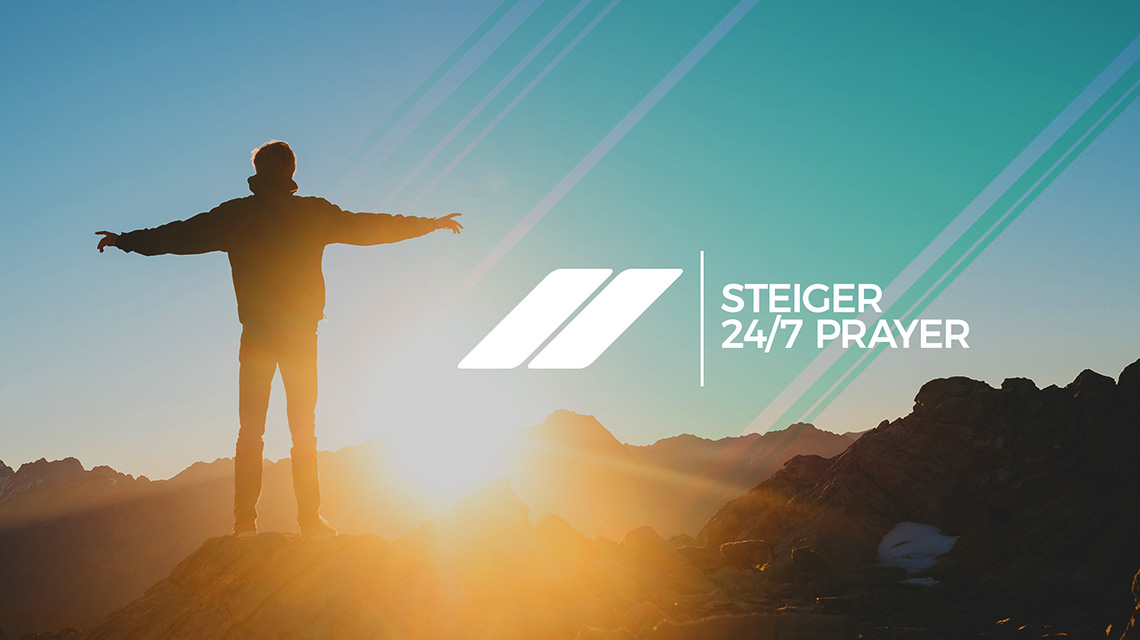 Join Steiger's 24/7 Prayer Chain, where we have been praying together round the clock as a mission via Zoom since January 1, 2020!
For more info and to sign up on the Calendly app: www.steiger.org/prayer2020
Search "Steiger 24/7 Prayer Group" on Facebook and request access to join our online community!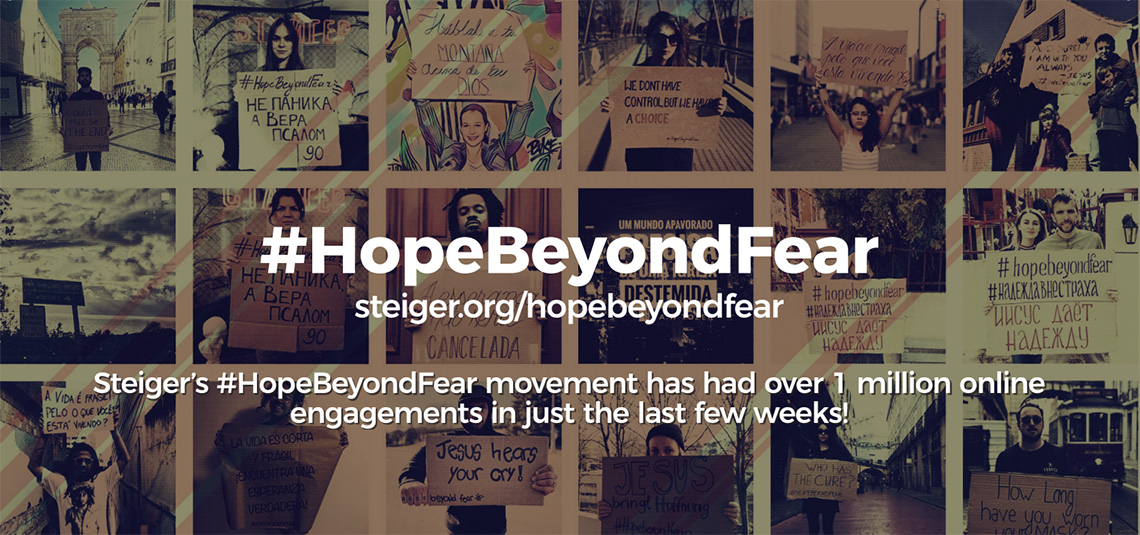 Join the #HopeBeyondFear Movement today!
Share a message of hope on social media and add the hashtag #HopeBeyondFear.