"When God acts, he can do more in a minute than man with his organizing can do in fifty years." - Martyn Lloyd-Jones, Revival
A Call to Extraordinary Prayer for a Supernatural Move of God in 2020
Dear friends,
As a mission, our vision is to establish 100 Steiger City Teams that are effectively reaching at least 1,000,000 global youth every single year. It's clear that this will only happen by a supernatural move of God! While we want to be mature, disciplined, and good stewards of God's resources, our strategies, infrastructure, and human wisdom will amount to nothing unless God moves.
In response to this, we have made January 2020 a month of Extraordinary Corporate Prayer in and for Steiger. Specifically, we are asking for a supernatural move of God throughout the mission (and beyond) in 2020.
We have set up a 24/7 prayer chain for the month of January. Our goal is to have Steiger missionaries, volunteers, and supporters praying every hour of every day for 31 days straight. We have opened an online room on Zoom to connect as we pray together, and we would love to have you join us!
To learn more and sign up, go to: www.steiger.org/prayer2020
For the lost,
Aaron Pierce
Executive Director
Steiger International
Responding to Unrest Around the World
"Christians ask forgiveness from Colombia for not demonstrating the true Jesus."
"The weapon of Jesus was never force nor violence, but service and compassion."
Recently the Steiger City Team in Bogotá, Colombia took to the streets amidst protests, holding signs bearing messages of peace, which stood in contrast to the otherwise tense atmosphere.
Colombia is currently in a state of political combustion and has been strongly shaken by thousands of young people protesting throughout its cities. The Steiger team has been using this as an opportunity to connect with the global youth culture in Bogotá. Day after day, they have gone out to bring the message of hope in Jesus to disillusioned demonstrators. One way they have done this is by creating their own "protest" signs, sparking conversations with many who are surprised to see such messages amidst the unrest.
One afternoon, the team made their way to the center of the protest area and stood across the main road, holding up their signs. As protesters marched towards them, they fell silent and some left their groups to talk and take pictures with the Steiger team. The team had conversations with some self-identified atheists, who said they were attracted to the Jesus they were talking about. The team shared the Gospel and prayed with them, as well as many others.
Other Steiger City Teams around the world are facing situations of similar unrest and instability, particularly those in Beirut, Lebanon and Santiago, Chile.
In Lebanon, massive country-wide protests are calling for a complete change of the political system. Each week, Lebanese believers and the Steiger Middle East team have been joining the crowds, seizing the opportunity to share the Gospel on the streets.
One week, they used a sign which read, "If you could rebuild your country from scratch, what would you do?" on one side, and on the other, "If you could rebuild your life from scratch, what would you do?" People were encouraged to take markers and write their answers on the sign, but several simply stood, thinking, with tears running down their faces. The team had great conversations and were able to pray and follow up with several people.
Chile is also suffering one of the worst political crises of recent decades. Because the issues of death and violence are in the air, the Santiago City team went out to the street to start conversations using a sign with the phrase "Before I die I want ..." The issues that people expressed facilitated deep and meaningful conversations, and almost everyone agreed to receive prayer, eagerly listening to the Gospel message.
The state of social shock in Chile, Lebanon, and Colombia has provided a huge opportunity to share the hope of salvation in Jesus. Please pray for Steiger's teams in these areas, as they continue to make the most of a time when people's hearts are unusually open and receptive to the message of Christ.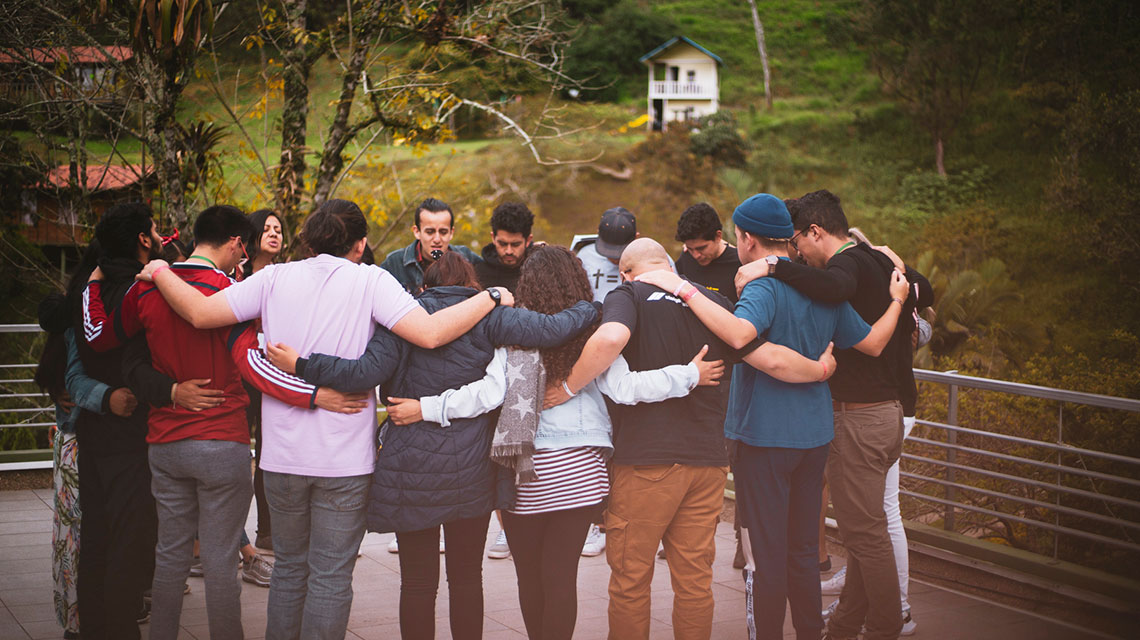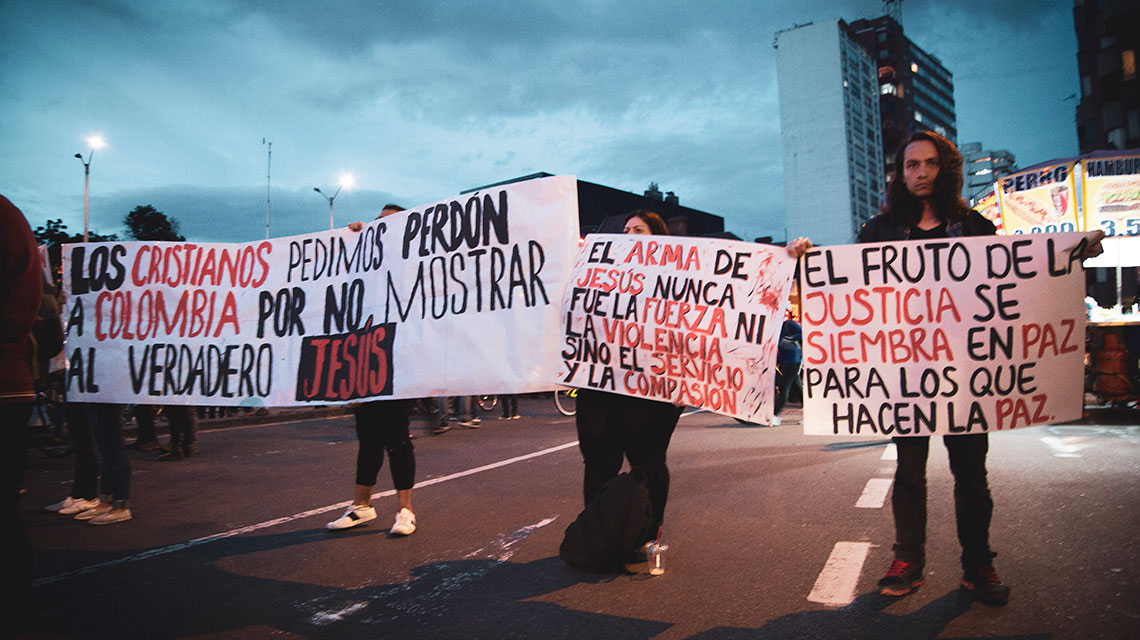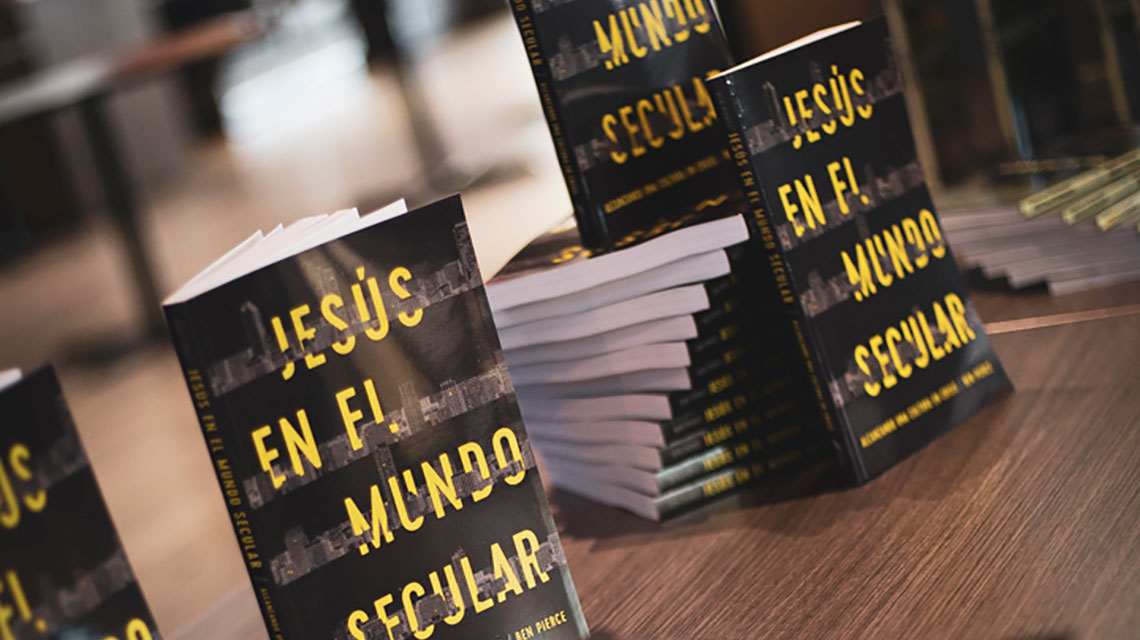 Jesus in the Secular World is now available in Spanish!
At the beginning of December, Steiger Latin America hosted an event at the Hard Rock Cafe in Bogotá, Colombia in celebration of the release of the Spanish version of Ben Pierce's book, Jesus in the Secular World.
Before a full house of 70 people, including pastors, bands, and local authors, Ben spoke about the book, which combines vivid illustrations from years of front-line ministry with practical principles, encouraging and equipping followers of Jesus to relevantly reach those who would not come to the Church for answers. His presentation was followed by a Q&A with the audience.
If you're interested in getting a copy of Jesus en el Mundo Secular, contact Steiger Latinoamerica: This email address is being protected from spambots. You need JavaScript enabled to view it.
Jesus in the Secular World is also available on Amazon in both English and Portuguese, and will soon be released in Russian, as well.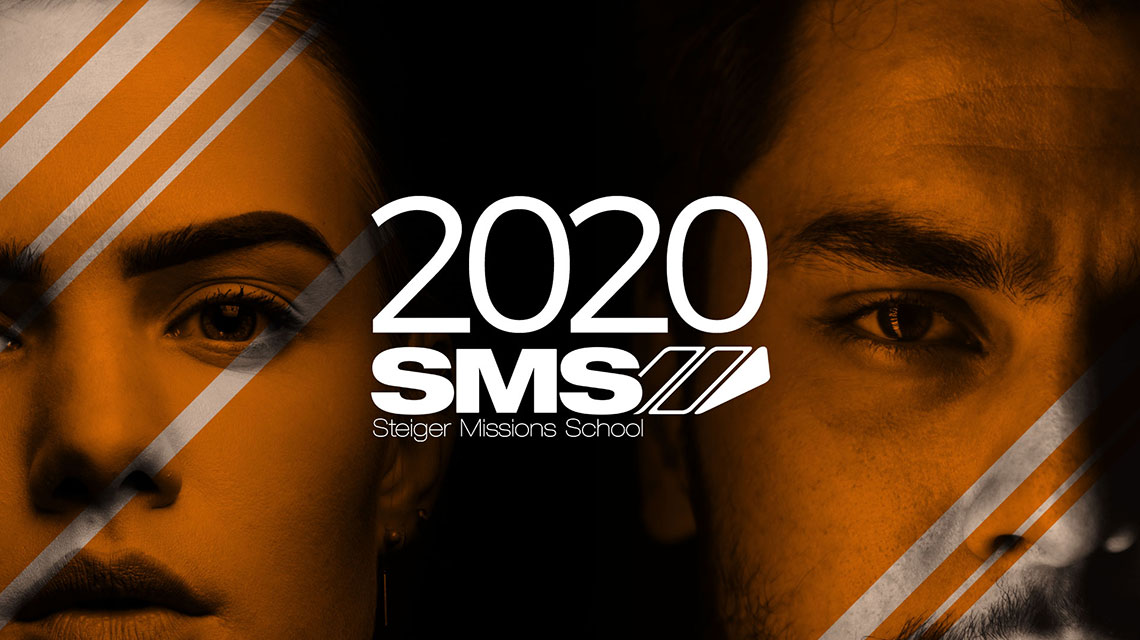 SMS 2020 - Apply NOW!
SMS 1: April 24 - June 30
SMS 2: July 24 - September 29
For more information and to apply: steiger.org/sms