In recent years, Steiger has witnessed significant growth, as God has afforded us unprecedented opportunities to reach hundreds of thousands of unchurched young people all over the world.
Steiger's strategic focus is to bridge the gap between the Church and the Global Youth Culture by establishing long-term teams in cities around the world.
A Steiger City Team is a dynamic, missionary team specialized in reaching the Global Youth Culture of a key urban center through creative evangelism, relevant discipleship, and local church partnership.
Because it both unifies and mobilizes the Church, these Steiger teams are a small, yet powerful catalytic force that can impact entire cities.
Each Steiger City Team:
Develops a culture of seeking God through prayer, Bible study, worship, and bold faith
Establishes a regular, relational presence in the secular scene of its city
Engages in weekly, creative evangelism
Creates spaces such as community houses and weekly informal Bible studies, that foster discipleship
Hosts at least one annual, large-scale evangelistic endeavor, which may include an evangelistic concert, interactive art exhibit, online campaign, or other creative means of outreach
Offers at least one annual mission training event —a Steiger seminar, Compact School, or conference
Establishes a network of church and ministry partnerships throughout the city
Invests continually in new leaders, who will plant new city teams
In 2018, Steiger's 10 city teams, with the support of catalytic ministries, reached at least 103,655 people with the Gospel, and established 1,056 new discipleship relationships.
Steiger's philosophy is to disciple new believers "where they are," in order to truly foster a culture of disciples who make disciples, who make disciples.
These new disciples are taught how to be followers of Jesus in their "scene" (ie. culture) and are soon involved in the action themselves. In fact, they often become the most effective evangelists of all, having an impact far beyond the direct reach of Steiger's teams and missionaries.
Steiger's vision is to establish 100 City Teams around the world by 2025, who are both reaching 1,000,000 people and engaging in 10,000 new discipleship relationships annually.
Steiger Is Back in the Netherlands!
As of the beginning of April, Steiger has a presence on the ground in Amsterdam for 12 weeks! The team is led by Brazilian Filipe Junqueira (SMS 2017) and includes six Colombians who were students of SMS 2018. Their vision is to work together with churches and potential Steiger partners in the city, beginning to reach and disciple Amsterdam's global youth through creative outreaches, events, and informal Bible studies. Pray for a fruitful time for God's Kingdom and Steiger's continued work in this key city!
Rain and the Gospel at Lollapalooza Brazil
It was a rainy day in São Paulo, but that wasn't enough to keep our Steiger and Come&Live! Brazil team from heading out to the iconic Lollapalooza music festival last month to share the Gospel. Amazingly, not a single drop of rain fell during the time they were talking and praying with people in the crowd, including well-known influencers and artists who had taken the stage at the event. The team heard remarkable stories, saw reconciliation, salvation, and tears.
Steiger missionary Moah Barboza shares, "What touched me most was a group of young people who had traveled 800 km to the festival. When we clearly shared with them who Jesus is, one of them started crying, as he'd had a relationship with God in the past, but had since walked away from Him. When another girl in the group heard that Jesus knows and cares about our struggles and suffering, showing His love on the cross, she started crying too, and a friend of hers gave her heart to Jesus."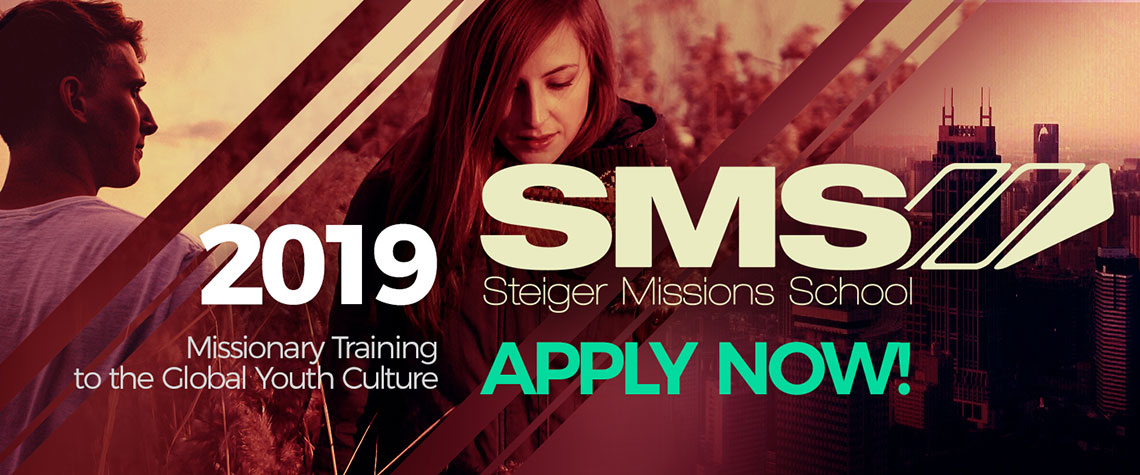 For more information go to:
www.steiger.org/sms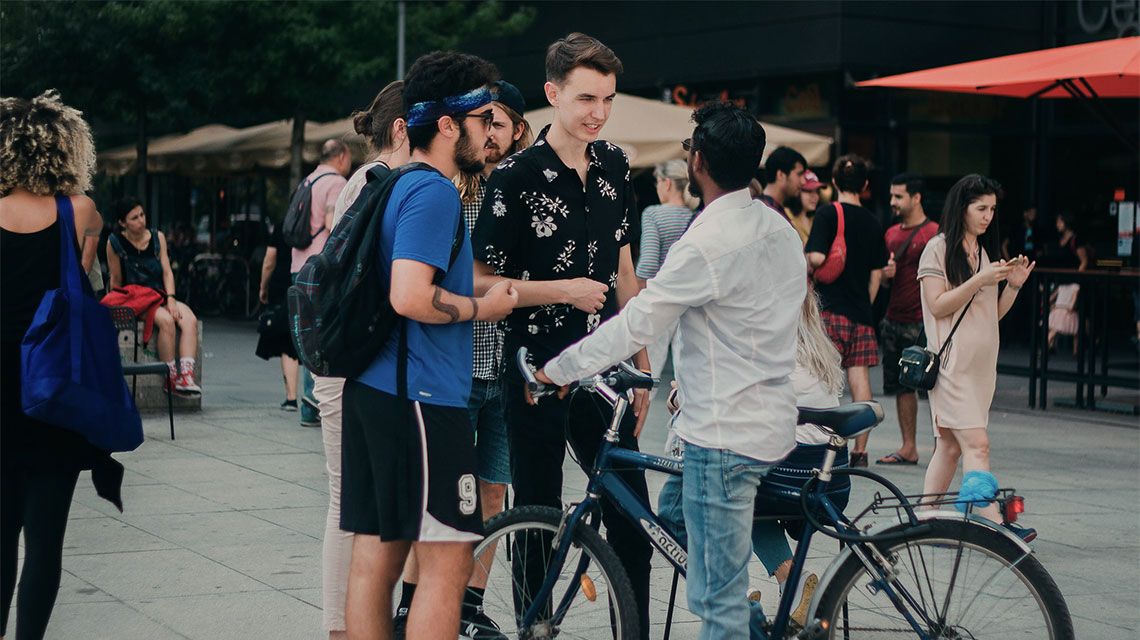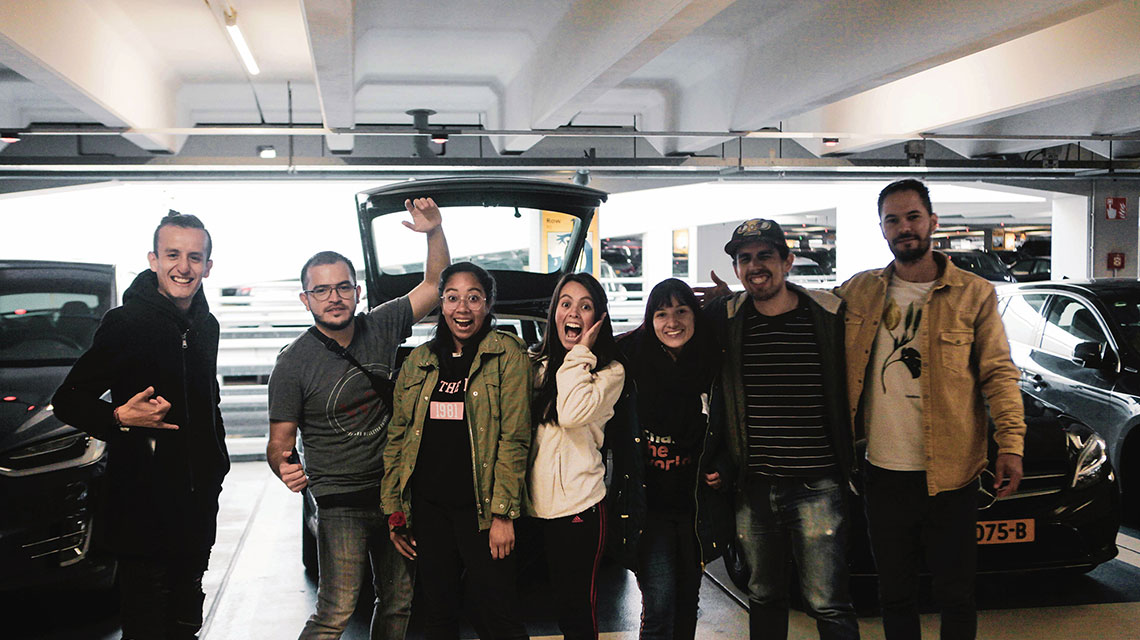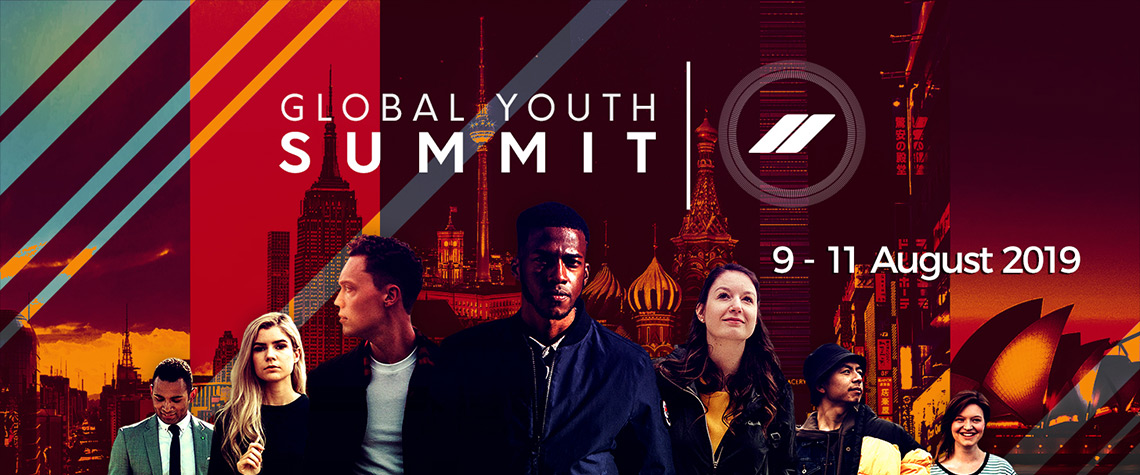 Global Youth Summit
REACHING the Largest UNreached Culture Ever to Exist!
Join church and missions leaders, and young people from Europe and beyond, to tackle the question of how to reach the Global Youth Culture for Jesus.
This unique, festival-style conference is sure to inspire, energize, and equip you. Impactful teaching sessions will provide crucial insights about the globalized culture we live in. You will be equipped with principles and models (art, music, apologetics, digital, street, etc.) for relevantly sharing Jesus and making disciples among young people who would not usually walk into a church.
Intense times of prayer, worship, and community will provide opportunities to connect and unite with Kingdomminded people from all over Europe and beyond.
Steiger International Center - Krögis, Germany Co-hosted by Steiger International and The Lausanne Movement
For more info and to register:
www.globalyouthsummit.info