Misha grew up in a poor family in a small town in Belarus (between Russia and Poland) called Bobruisk. His father was an alcoholic and he spent his time on the streets as a bully. He was constantly in fights and in trouble with the police.
Other than fighting, music was Misha's other outlet. He loved listening to music and spent hours playing the guitar. He and his friend Kirill would play covers on the streets and started to get a following in their neighborhood.

One day a man came up to them and offered to let them use the studio and instruments in his garage. There was only 1 condition, they had to study the Bible together with him for 10 minutes before every practice. Though they didn't want to study the Bible, they figured 10 minutes of the Bible was no big deal and they could handle it, so they agreed to do it. So for the next 3 months, before every practice three times a week, they studied the Bible and heard the gospel. In the end, both Misha and Kirill gave their lives to Jesus!

They didn't have any church background and there was no church for them to go to, so they began to pray and read the Bible at home and God began to work in their lives. The next year, at age 17, Misha and Kirill attended a Bible school in Moscow.

With a strong spiritual foundation built, they created a band called NUTEKI.

The purpose of the band is to preach the Gospel and to challenge people to make the decision to follow Jesus. Since they started the band over 6 years ago, they've done over 500 concerts all over Eastern Europe.

A couple years ago, Misha heard me speak at the Steiger Conference in Ukraine. Then after reading my book "Revolutionary", the entire band attended the Steiger Missions School last summer to be further equipped to reach the lost around the world. They are now completing their Steiger internship and we look forward to seeing how things develop going forward. In May, No Longer Music will be touring with Nuteki in Lithuania, Latvia, Estonia and Russia. We are very excited for the impact of the Gospel through Nuteki in the years to come.

Looking back on 2014, it's amazing to see all that God is doing.

In the last few years, God has led us through a process in which He has taken the mission of Steiger from a loosely affiliated movement that started on a boat behind central station in Amsterdam 30 years ago into a true, mission organization with a clear unified vision.
It's been an incredible journey!

In November, a large group of Steiger leaders from around the world met to share all that God is doing and it's clear that God is moving in a new and powerful way! The gospel is being preached to many thousands, many are responding and being discipled and a new generation of Steiger missionaries are being raised up!

Thank you for your prayers and financial support that make this all possible!

For the lost!
David Pierce
Platform Capacity Building Initiatives
In order to multiply the effectiveness of No Longer Music, Steiger launched a key multiplication initiative known as "Platform" in 2006. Platform exists to identify, train, equip and release Christian artists as missionaries to proclaim the Gospel outside of the church culture.

Our vision is to raise Christian musicians and artists who are proclaiming the Gospel to 1 million young people annually and, by God's power, thousands will come to know Jesus Christ as their Lord and Savior!

In the next 3 years, Steiger is planning more evangelistic concerts than the last 10 years combined!

To do this, Steiger is focused on the "Platform Capacity Building Initiatives" that will:

1. Improve awareness and recruiting for future Platform members

2. Upgrade the No Longer Music vehicles, stage trailer and equipment.

3. Enhance training facilities

Thanks to the generosity of private Christian foundation, we have a $1 for $1 matching pledge up to $100,000 to fund this important project. In other words, your gift toward this project will be doubled!

Would you prayerfully consider playing a significant role in enabling Steiger to raise up young evangelists who will reach the secularized global youth culture for Christ all over the world?

See www.steiger.org/match for more information about this matching pledge opportunity.
Steiger Krögis
Strategically located in Saxony, Germany, Steiger Krögis is the starting point for ministries and missionaries called to reach Europe and the Middle East for Jesus.

Our vision is to have a radical impact with the Gospel on this lost generation here in Germany and around the world.

Steiger Krögis depends on the support and partnership of people who share its passion for reaching and discipling the "Secularized Global Youth Culture" for Jesus.

Steiger Krogis currently needs to raise an additional 1.000 Euros per month to cover operational costs.

We are looking for 20 "friends of Steiger Krögis" to make a donation of 50 Euros per month (or more). Would you prayerfully consider setting up automatic monthly donations? Donations of any amount will make a big difference!

You can set up regular or one off donations to the following account:

Steiger Krögis
Sparkasse Meissen
IBAN DE94 8505 5000 3150 0500 13
SWIFT-BIC: SOLADES1MEI
No Longer Music is coming to New Zealand!
January 21 - Feb 1, 2015

For the first time in 20 years, No Longer Music will be heading to New Zealand for a 12 day tour in late January. This tour will not only be an amazing tool for reaching the lost here in New Zealand, but it will also be a great way of raising the awareness of Steiger here in New Zealand.

We need you!

We need to raise $30,000 to make this New Zealand tour happen. Will you partner with us? You can "sponsor" a concert for $2,000 or make a donation of any size to make this tour a reality!

How can I contribute?
Direct deposit from your bank or credit card:

Bank: BNZ
Account: 02 0466 0305578 00


Call the Steiger NZ Office +647 929 6690


Send a cheque made out to 'Steiger' to the following address:
Steiger New Zealand 18 Westwood Street Tauranga, 3110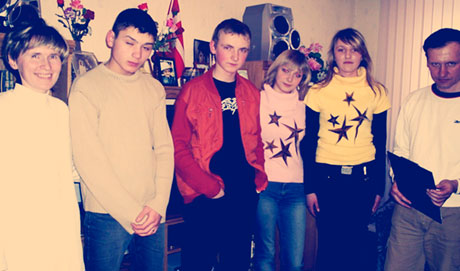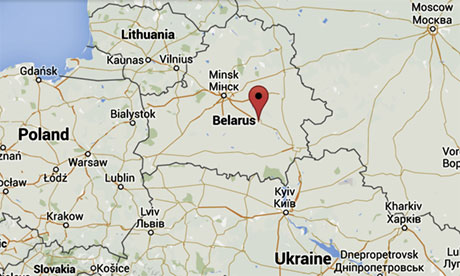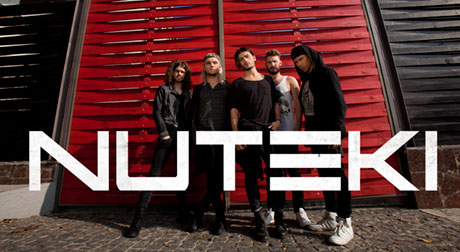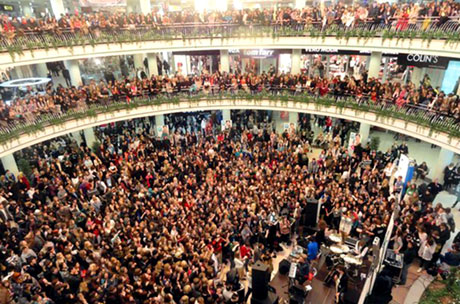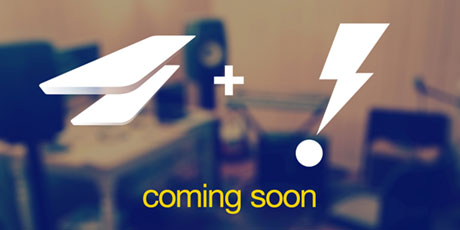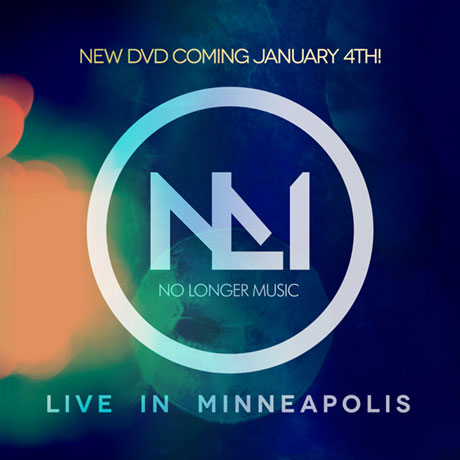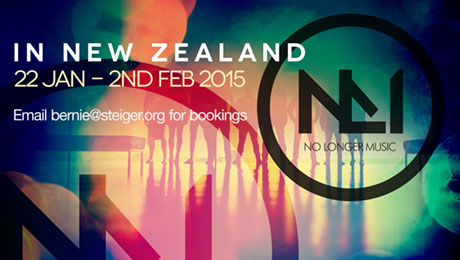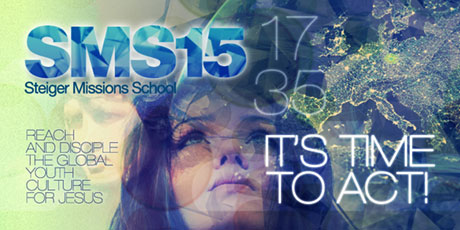 Now taking applications for the 2015 Steiger Missions School
Has God called you to the mission field? Has He called you to reach and disciple the Secularized Global Youth Culture for Jesus?
Apply online: www.steiger.org/sms

Like the Steiger Missions School on Facebook
www.facebook.com/steigermissionsschool