Last month, No Longer Music performed thirteen consecutive shows across Albania, a majority Muslim nation where less than half of one percent of the population is Evangelical Christian.
God moved powerfully and opened up incredible opportunities to proclaim the message of the Cross.

NLM was even able to perform on Skanderbeg Square, the main plaza in the center of Albania's capital city, Tirana. Thousands gathered for the concert which, according to our local partners, marked the very first time that the Gospel was publicly proclaimed in that location.

This quickly attracted media attention, and two nights later, three different national TV stations filmed clips of the No Longer Music concert in Korcę. Ben Pierce was also able to openly share the Gospel during an interview that was broadcast on the main national Albanian TV station.

This is a critical time for Albania. There is such a hunger and openness to the Gospel, but a battle is also being waged for the hearts of the people. Our local partner, Sabri Kasemi, pastor of a church in Tirana and leader of an Albanian church planting network, told us that Muslim missionaries are being sent from Turkey and Saudi Arabia to convert the people of his country. These missionaries will often bribe Albanians by building roads or local businesses under the condition that they convert.

In light of this, it's no surprise that we faced all sorts of spiritual opposition and challenges. A few days into the tour, David found out that his father was dying and he needed to return home. This left Ben to lead the team and play the Jesus role, something he had never done before.

One concert was cancelled at the last minute, but Sabri was able to secure permission to play in a new town the morning before the show. Despite being unadvertised, around 800 people came and 80 filled out surveys indicating they wanted to follow Jesus. This all took place in an unreached town with no church! As a result, a pastor from a nearby city will now try to plant the first church ever in this town!
Throughout the tour, the team and our local Albanian partners had countless opportunities to share Jesus and pray for people after the concerts. Isaac, our drummer, interviewed three girls who were touched by the show. One of them said she felt something inside of her that she couldn't explain. She had prayed at the end of the concert and was visibly moved. She explained that this night had now changed her life and had given her an entirely different perspective. She said that she felt the power of Jesus!

All told, during the course of the Albanian tour, over 500 people filled out surveys indicating that they wanted to follow Jesus or learn more about Him!

Thank you for your prayers and financial support. This tour of Albania would not have been possible without them!

Aaron Pierce
Executive Director
Steiger International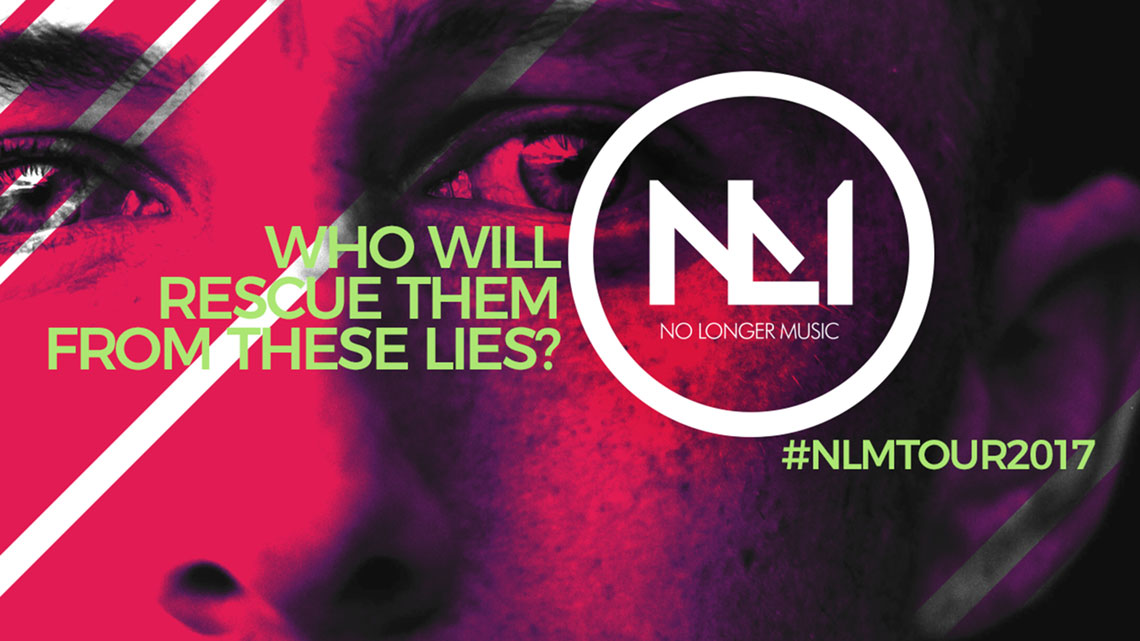 Follow the No Longer Music Tour
NLM and Nuteki are continuing the tour in Ukraine, Moldova, Poland, Germany, Turkey, Switzerland, France, and Italy.
Please keep them in prayer!
Join the NLM prayer list:
Join the NLM prayer group on Facebook:
Read the latest reports on the NLM blog:
We Need You!
We still need to raise $57,000 to cover the NLM tour's expenses.
Would you consider partnering with us to proclaim the Gospel to thousands of young people outside the Church?
To donate, go to: