"When I wear pants or see men in public, my mum tells me that I'll go to hell for that" says Sara in perfect Oxford English as I sat with her in Caribou Café in Beirut, Lebanon three weeks ago.
Sara is a 23 year old woman from Damascus, Syria. She has been studying at the American University of Beirut to get her Masters degree in English literature. Her parents are divorced. Her mother has come under heavy influence from fundamentalist Islamic teachers while her father is completely against anything that smacks of religion.

"Whatever I do, I'm bound to run into troubles with one of them," she says, her eyes betraying weariness. "For my dad I'm far too religious, while for my mum I'm never religious enough."

Sara reads the Qur'an and prays regularly. Rearranging her white headscarf which is wrapped tightly around her head, she adds: "But I am still searching. I want to believe in a God who forgives rather than in one who's just waiting for me to make even the smallest mistake."

After three hours of talking, I ask Sara whether I can pray for her. She accepts gladly, bows her head down and as I speak out the love of Jesus over her, she wouldn't stop crying. As she raises her head again, there is this obvious and visible change in the expression of her face.

I invite her to our weekly Bible study which happens in the very same café we're sitting in. So three days later, I find myself in the same spot again with Sara and a couple of other students, reading and discussing Romans 12. Sara has come ever since and is eager to get to know more about the gospel.

Steiger Middle East is dedicated to reach young people like Sara. Though not everyone may come from a family background as complex as hers, most of Middle Eastern youth are also caught between two worldviews: traditional religion on the one hand, longing for freedom and independence on the other. The former is mostly passed on from parents and society at large, whereas the latter is the natural result of this generation's connection to the global youth culture through internet and social media.

Since this is a generation constantly active on various platforms across the spectrum of social media, we've started an evangelistic campaign on Facebook and Instagram. Our profile has been liked by over 100,000 people from Algeria, Iraq or Saudi Arabia and as we post 2-3 time a day, we get regular comments and messages from people. In 2017, we are planning to expand our online ministry by posting weekly evangelistic short movie messages twice a week. However, our focus is not a digital one only. Our vision is to establish our weekly Bible study in Beirut as a church plant that will further serve as a hub to spark a movement of young Jesus followers across the region.

These are challenging times. The Middle East has been in constant turmoil. And yet, people are hungry for truth and searching for an authentic connection with God. Jesus is ultimately the only one who is able to quench their thirst.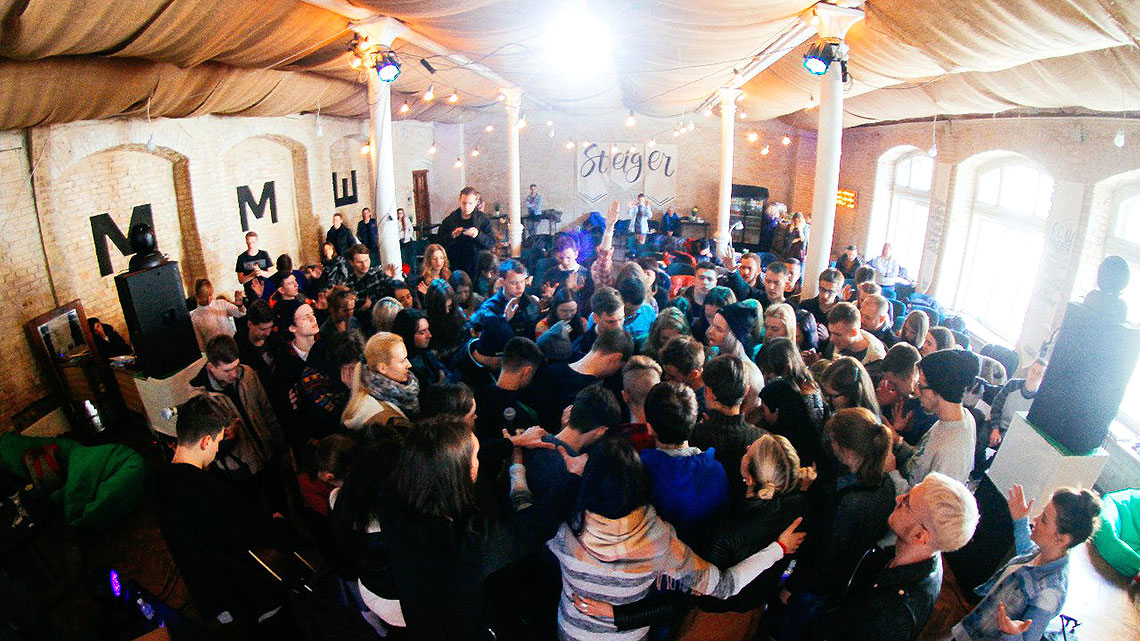 2016 Russian-Speaking World Report
In 2016, Steiger began a comprehensive Russian Speaking World Project focused on high-impact evangelism, relevant discipleship and local church training. This year alone, we were able to conduct 21 concerts with over 37,000 hearing a clear Gospel message. By God's power, 1137 publicly prayed to receive Jesus!

We also started 12 new #6pmbible follow bible studies with over 650 regular attenders in Russia (including Far East Russia), Belarus, Kazakhstan and Ukraine. These are 8-week bible studies, hosted by a local partner in a neutral venue (ie. cafe), that bridge the gap between the evangelistic events and long-term local church discipleship.

Finally, in order to sustain the impact of this project through locally-led church leaders, Steiger engaged in multiple platforms to encourage, train and equip the local church to relevantly reach and disciple the secular youth culture on an ongoing basis in their city.

Read the complete report online:
steiger.org/2016russianreport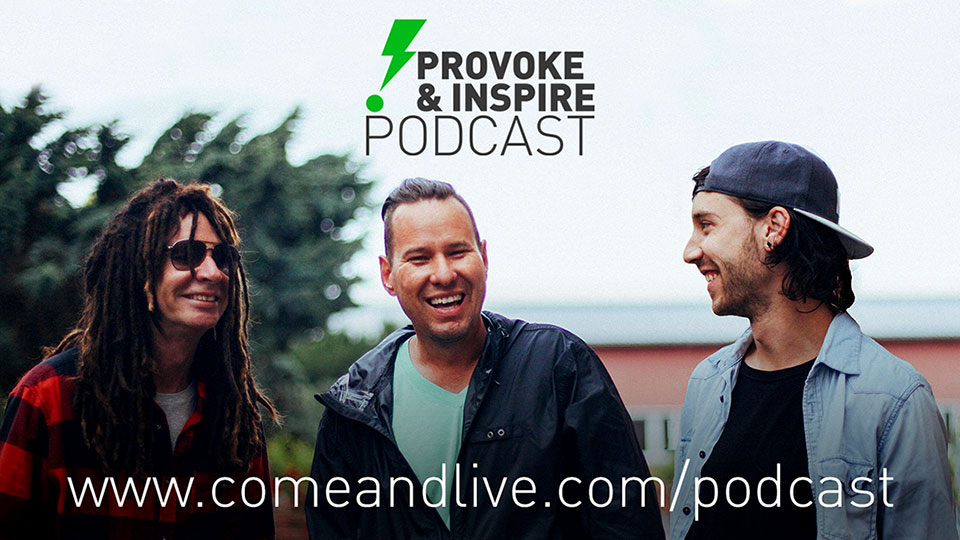 Provoke & Inspire Podcast
The Provoke & Inspire podcast (featuring Ben Pierce, David Pierce, Luke Greenwood and Chad Johnson) is a voice to the Christian art world. It is a rallying cry, appealing to artists to lay down their dreams and give everything they have for Jesus. A call to pursue the lost and boldly proclaim the name of Jesus through the gift of art.

We believe that God has entrusted artists with a powerful tool for communicating truth that cuts to the heart. This broken world needs Christian artists who will boldly use their God-given talent to share the revolutionary message of Jesus Christ outside of the church!

Provoke & Inspire is part of Steiger's ministry "Come&Live!," which exists to provoke and inspire artists to revolutionize the world for Jesus.

Listen to the podcast here:

comeandlive.com/podcast
It's a time to act!
The Steiger Missions School is intended for people with a wide variety of gifting and background who are called to join Steiger's mission to reach and disciple the Global Youth Culture for Jesus.
Seek God in a focused and undistracted way
Understand how to reach the Global Youth Culture
Engage in power action in Europe
steiger.org/sms
Steiger International